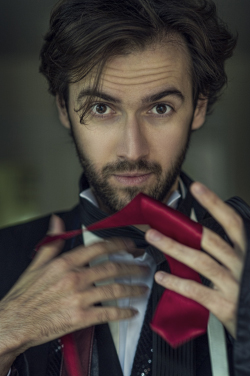 PETRIT CEKU
Winner in 2007
Petrit Çeku's exquisite sensibility and expressiveness have attracted and engaged audiences worldwide. He has performed recitals throughout the world and was a soloist with major symphonic orchestras such as Baltimore Symphony, Czech Chamber Philharmonic, State Hermitage Orchestra of St. Petersburg and Zagreb Philharmonic. Hailed by guitar critic Colin Cooper as "a soloist of the highest ability", Çeku is the first prize winner of some of the most prestigious guitar competitions like Parkening (Malibu, USA), Schadt (Allentown, USA), Biasini (Bologna, Italy), and Pittaluga (Alessandria, Italy).
Born in Prizren, Kosovo, Çeku graduated in the class of Darko Petrinjak at the Zagreb Music Academy in Croatia and went on to study with Manuel Barrueco at Peabody University in Baltimore, USA.
Petrit Çeku plays on a Ross Gutmeier guitar.