Internatiol Guitar Meeting

International Guitar Meeting
Alessandria 1 of October 2016

Convegno Internazionale di chitarra
Alessandria, 1 Ottobre 2016

The program

Artistic direction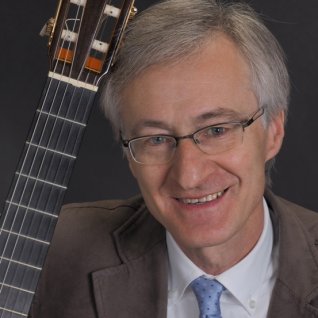 GIOVANNI PODERA, Italy
Artistic Direction, International Guitar Meeting - Alessandria

Giovanni Podera, born in Bergamo in 1960, studied the guitar and composition with Giorgio Oltremari and Claudio Galante respectively, graduating from the Bergamo Conservatory with top marks.
He emerged as winner of the Simon Mayr prize, with the best diploma from the Bergamo Conservatory and subsequently won, as a composer and player (as a soloist, in duets and trios), the first prize in six national and international competitions and also two second prizes (in both cases no first prize was awarded). He has attended various courses both for the guitar and for composition with the maestros György Ligeti, Angelo Gilardino, Dusan Bogdanovic, Ruggero Chiesa, etc. He has also published his own compositions, musicological texts, arrangements and transcriptions from the publishing houses Bérben, Sinfonica and Ottocento. His works are performed by various musicians both in Italy and elsewhere.

Critics consider him to be "a complete and extremely refined artist, one of the most prolific and interesting composers of the new generation. The modern guitar repertoire is not complete without his works" (Strumenti e Musica); "one of the most interesting exponents of the new generation of guitar players and composers" (Guitart); "one of the most active representatives of the generation of guitar players and musicologists" (Il Fronimo); "one of the most prolific guitar composers, active also as a player, who once again confirms his great talent" (Seicorde).

He is heavily involved in many musical events, in particular with the Donizetti Trio and the Terzi Orchestra with whom he makes records for the publisher Atlas. He has performed compositions by Vittorio Fellegara, Angelo Gilardino, Nilo Peraldo-Bert, Emilio Piffaretti and many others for the very first time, both as a soloist and in other formations. Moreover many composers have published works dedicated to him. He is constantly asked to give courses on the guitar, on composition and on musicology for the major Italian musical institutions. He has published articles and essays for the most important specialized European magazines. He is a member of the scientific committee of the Italian Guitar Convention which is held every year in Alessandria. His students have also been successful, winning many prizes, and he has also participated on the jury of many important competitions.
He is a founder member and president of the Benvenuto Terzi Guitar Association.